Our Resort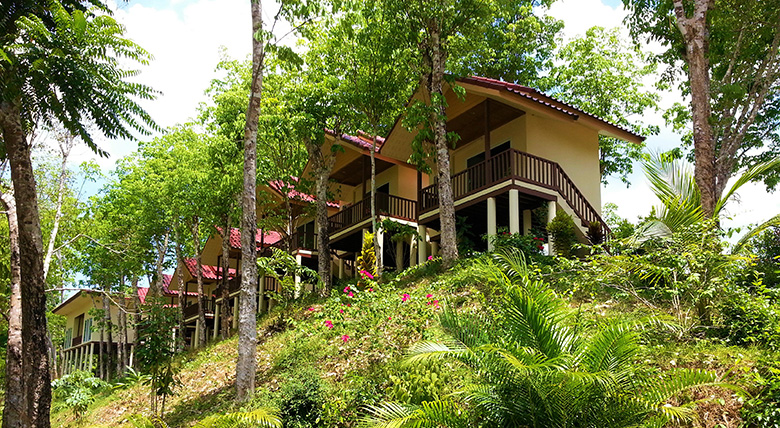 Our comfortable Bungalows are nestled between trees and tropical gardens, across the river from the ancient jungles of Khao Sok National Park – Thailand's oldest and most diverse ecosystem. You will wake up to the singing of gibbons, admire the fogs and beautiful scenery directly on the veranda of your bungalow and enjoy the extravaganza of fireflies.
Our Rooms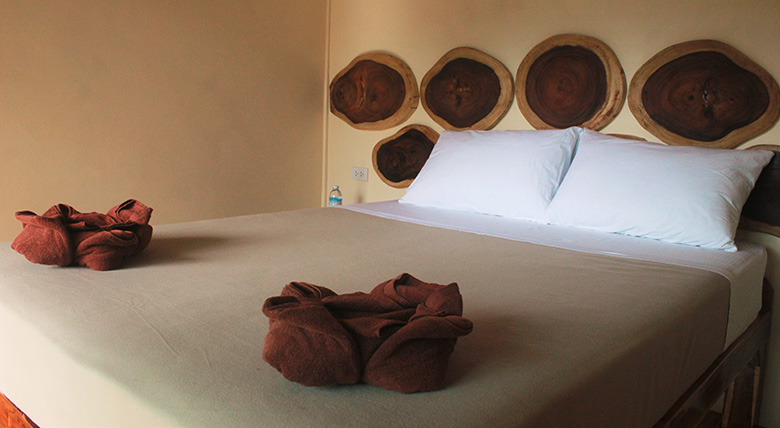 We have 7 bungalow max for 15 people. 2 Double "Rafflesia" Bungalows with big bed, 1 Triple "Chang Family" Bungalows with 1 big Queen size bed and 1 Single bed good for family and 4 Twin "Orchid" Bungalows with two bad. All room are fully equipped with hot water, air conditioner, design bathrooms & balconies with river, jungle and mountain view..
---
How to get to the Khao Sok River Home Resort!
Our resort is very conveniently located in a quiet place between the noisy and busy main entrance to the Khao Sok National Park (from us to the office of the national park 28 km) and beautiful Cheow Lan Lake (to the lake only 40 km). Not far from the second entrance to Khao Sok National Park, 7 km from Klong Panom National Park and a cave with fish! On the bank of the river SOK in the view of the mountains and the jungle! How to get to us from Khao Lak, Krabi, Surat Thani, the islands of Samui, Phangan, Tao, Phuket and other destinations!
Our Services:
Transfers
Tours (group and individual)
Restaurant (menu can see in the section - our resort - Jungle restaurant "Aroy")
Laundry
Local Shop 700 m
Local bus stop 400 m
NOTE: WE DO NOT ACCEPT CREDIT CARDS and the closest ATM 11 km from the resort! PREPARE CASH!
What people say?
Thank you for taking care of us for 3days. It was great time to spend in Khaosok. We enjoyed excursions and refreshed feeling. We hope your dreams come true. Take care of all of your family's health. See you again!!